With a strong heritage in solar power conversion and best-in-class energy management expertise, Schneider Electric (formerly Xantrax) technology is already powering photovoltaic systems of all kinds, all around the world. Smucker Sales is a certified Distributor and Authorized Service Center.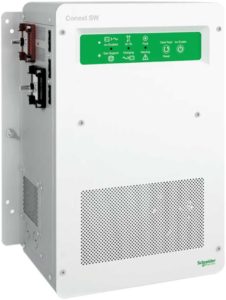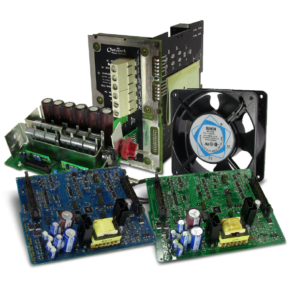 We repair all Magnum, Outback and Schneider Inverters. We have a large inventory of repair parts in stock to repair your inverter with very little down time.
Our Products are Backed by Our 24 Hour Emergency Service
Installation and Maintenance Service Available
Conext XW+
Conext XW+ is an adaptable single-phase and three-phase hybrid inverter with grid-tie functionality and dual AC power inputs. 5500 and 6800 watt inverters in 48VDC available.
Context SW-NA
Conext SW-NA is perfect for off-grid, backup power and self-consumption applications, it's a pure sine wave, hybrid inverter system with switchable 50/60 Hz frequencies, providing power for every need. Conext SW-NA features 120/240 VAC output, and capable of producing 120/240 VAC output from a 120 VAC input, without the need for an external transformer. 2500 and 4000 watts in 24VDC and 4000 watt in 48VDC available.